Easter at Trinity
Together let us uncover the miracles of heaven on earth.
Easter Egg Hunt
Saturday, April 8
Find your basket and get ready for the hunt. Bring a friend to this event and introduce them to our church family!
More Info
Easter Flowers
Beautiful Hydrangeas
Help decorate our sanctuaries and honor or remember a special loved one.
Order Online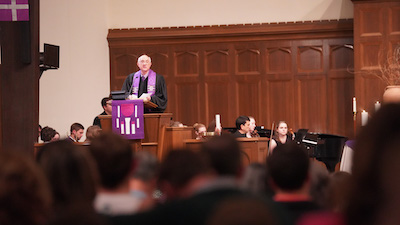 Holy Week Noon Services
April 3-5
These special services provide a convenient worship opportunity with lunch following.
More Info
Lenten Offering
During this season of spiritual evaluation, we have the opportunity to join God's work to bring resurrection hope to those living on the margins in the Greater Birmingham Area with our special Lenten offering. This special offering goes directly to our Outreach Hub programs along with all of our ministry partners. You may deliver your check to the church office or drop your check in the offering plate at any time during Lent – please mark your check Lenten Offering. You may also text your Lenten Offering to 205-235-6033.
Trinity's Ministry Partners
Appalachia Service Project
Bundles of Hope
Cahaba Valley Healthcare
Camp Sumatanga
Church of the Reconciler
Community Church Without Walls
Community Furniture Bank
Community on the Rise
Embrace AL Kids
Fountain of Love, Fair Haven
Family Promise
Firehouse Ministries
First Light
Fair Haven Fountain of Love
Inspiritus Refugee and Immigrant Services
McCoy Adult Daycare
Mpower Ministries
PEER, Inc.
RISE Hall Kent Summer Program
United Community Center
United Counseling
Upper Sand Mountain Parish
Urban Ministry
Holy Week
Palm Sunday | April 2
Palm Sunday commemorates the entry of Jesus into Jerusalem and begins the series of observances focusing on the events of Holy Week. This Sunday marks the beginning of the passion or suffering of Jesus leading to and including the crucifixion. Join during one of our regularly scheduled services at both campuses.
Holy Week Noon Services | April 3-5
12:00pm-1:00 pm | Oxmoor Sanctuary | Lunch Available
Trinity's half hour lunchtime services at noon on Monday, Tuesday and Wednesday of Holy Week provide a convenient worship opportunity. A guest speaker is featured and lunch is served following each service at 12:30 pm in the Fellowship Hall. $7 per person.
Maundy Thursday | April 6
6:00 pm | Oxmoor Nave
Maundy Thursday is the name given to the day on which Jesus celebrated the Passover with His disciples, known as the Last Supper and we will do the same. Our service will be held in the Nave and will focus on Holy Communion and end with the "New Command" that Jesus gave to his disciples and to each of us. Nursery will be available.
The Way of the Cross | April 7
2:00 pm | Starts at Homewood Central Park
Join us for this annual community tradition as clergy from several churches in our neighborhood lead a processional through Homewood reflecting on the last hours of Jesus' life.
Good Friday | April 7
6:00 pm | Oxmoor Sanctuary
Friday of Holy Week is called Good Friday. It is in this service that we reflect on the suffering of Christ, building the contrast between Jesus' death and the resurrection. Nursery will be available.
We welcome you this Easter to either of our 2 locations; indoors, outdoors and online.
---
Saturday, April 8
Traditional Worship | Oxmoor Sanctuary | 6:00 pm
Nursery will be available.
Sunday, April 9
Homewood Central Park
Homewood Central Park | 6:30 am (Lead by Element Student Ministry)
Oxmoor Campus
Traditional Worship | 8:30, 9:45, 11:00 am
Contemporary | 9:00, 10:45 am
West Homewood Campus
Sunrise Service | 6:30 am
Contemporary | 9:00, 11:00 am
Traditional Service | 8:30 am
Contemporary | 10:45 am
Parking and Shuttles
Oxmoor Campus
We will have a shuttle running from 8:00-12:15 from the Trinity Oxmoor Welcome Center to the overflow (located in the Homewood Board of Education lot). Please consider using this service to allow parking for our Easter guests.
Download Map
Butterfly Scavenger Hunt
Oxmoor Campus
At the Oxmoor campus, make sure your kiddos join us in-between services for a very unique butterfly scavenger hunt in the prayer garden.
Family Photo Opportunities
Say cheese
We will have several photo stations set up around each campus where you and your family can hand your phone to a volunteer that will snag a few great pictures for you to save and enjoy. Just say cheese!
Volunteer