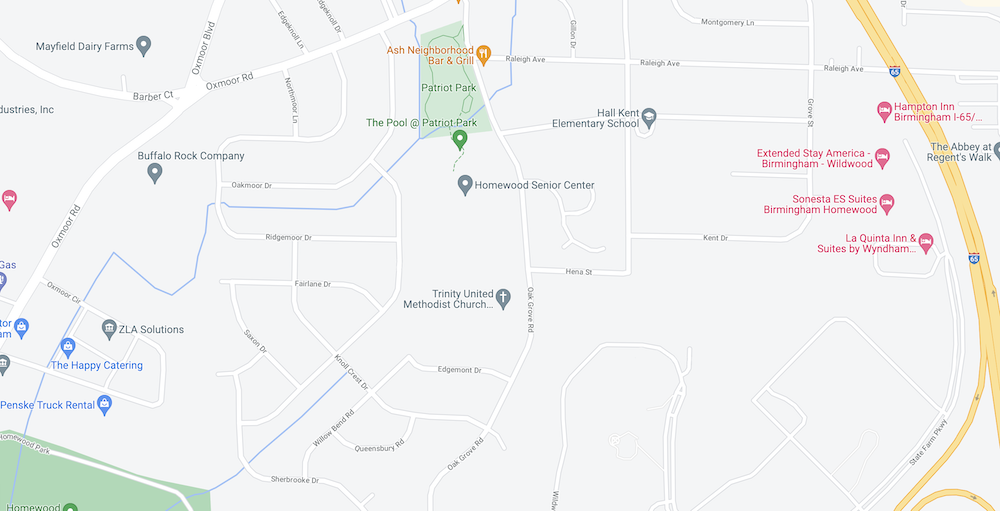 Donation Locations
Items can be dropped off at the Outreach Hub, located at our Trinity West Homewood campus (914 Oak Grove Rd., Homewood, AL 35209). There are drop off signs directed under the portico on the left side of the building where items can be placed on racks.
Donation Guidlines
Donation Center Hours
Monday – Thursday 9:00am – 12:00pm
Items we CAN accept
Trinity's Outreach Hub happily accepts the following
new or clean/gently used items:
In-season adult and children clothes (washed/cleaned)
Adult and children shoes (washed/cleaned)
New underwear and socks
Games, toys, books, and sports equipment
Housewares: dishes, glassware, kitchen utensils, lamps
Small appliances
Small tables: end tables, coffee tables, etc.
Baby equipment
Hand tools and small power tools
Linens, curtains, blankets, etc.
Children's car seats (clean and undamaged)
Items we CANNOT accept
Desks or office furniture
Computers/laptops, TVs, and other electronic items
Bookcases, entertainment centers, etc.
Men's suits / Formal attire
Out of season clothing
Seasonal decorations
Large exercise equipment
Pianos or organs
Household chemical products
Building materials
Plumbing fixtures
Mattresses or cribs (only by special request)
Furniture Donations:
Please do not drop off furniture without prior approval – Mary Liz Ingram
Amazon Wish List
We need help restocking the shelves for the families and individuals that visit our Outreach Hub on the West Homewood campus. There are so many different items needed, so one way to help communicate the current need was to create an Amazon Wish List that allows you to make a quick purchase and have the items sent directly to the Hub. Check it out and make a donation today!