Small Groups
Small groups are authentic communities who are growing in their relationship with Christ, making a difference in our world while creating a place where everyone can belong.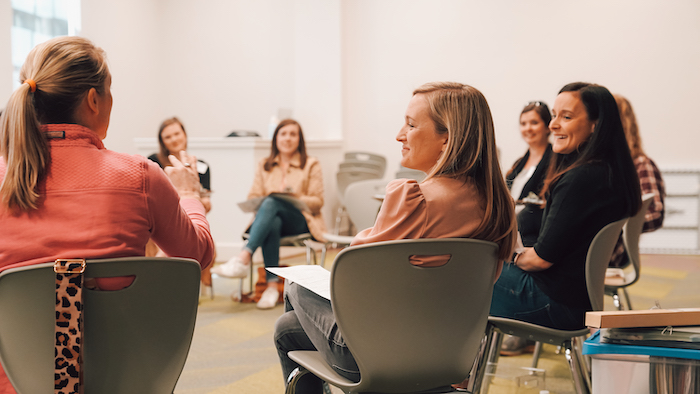 Find a Small Group
Small groups play a vital role in helping relationships flourish in the life of the church. In community we are known, loved, cared for, pursued, encouraged, and challenged to be more like Christ.
Start a Small Group
We are passionate about helping you turn what you love into ministry by starting a small group.Find out how you can start your journey to leading a group.
Group
Day
Time
Ages
Locations
Location
Topic
Childcare?
Status
Community Conversations
Sun

day

10:00-10:45am
18+
West Homewood Campus
West Homewood Campus - Fellowship Hall
General Study
Yes
Open
Young Professionals
Tue

sday

6:30-7:30pm
20-30
Oxmoor Campus, West Homewood Campus
(Offsite) Mark and Lisa Elliot
General Study
No
Open
Covenant Women's Bible Study
Thu

rsday

9:00-10:00am
21+
Oxmoor Campus
Oxmoor Campus - Small Dining Room
General Study
No
Open
Wednesday Night Dinner and Activities
Check out all of the other amazing opportunities we have on Wednesday Nights.