Small Groups
Small groups are authentic communities who are growing in their relationship with Christ, making a difference in our world while creating a place where everyone can belong.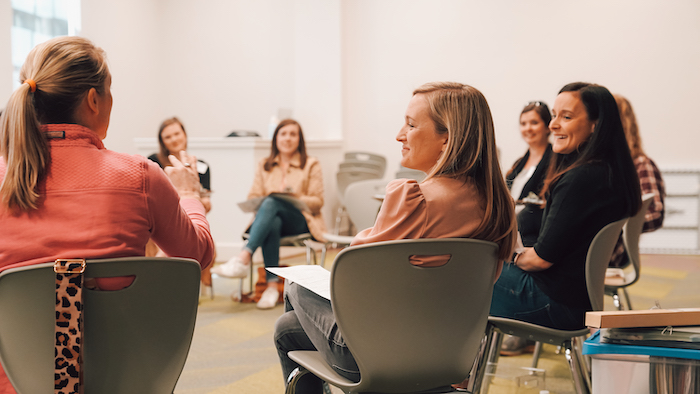 Find a Small Group
Small groups play a vital role in helping relationships flourish in the life of the church. In community we are known, loved, cared for, pursued, encouraged, and challenged to be more like Christ.
Start a Small Group
We are passionate about helping you turn what you love into ministry by starting a small group.Find out how you can start your journey to leading a group.
The Hopeful Family: Raising Resilient Children in Uncertain Times
Kids and parents alike are feeling the weight of these troubling times. Ancient practices of Christianity, both internal and external, can be a guidepost for parents navigating this uncharted territory. They give us a way to be grounded as well as provide a way of living with purpose in a time of urgency. The Hopeful Family is the guidebook for parents who are building a life of meaning and hope even in a time of unease. This book study is lead by Eleanor Christiansen. 10 sessions. Wednesdays, 6:00-7:00 pm, beginning August 24.
Led by:

Eleanor Christiansen

For Ages:

21+

Meets:

Every Wednesday from 6:00pm-7:00pm

Childcare Available?

Yes - Nursery care is also available from 5:45-7:15pm to accommodate adult small groups on campus. Sign up for the nursery is available on the small group registration form.

Topic:

General Study

Group Type:

Small Group

Location:

Room TBA - Oxmoor Campus

Status:

Open
Wednesday Night Dinner and Activities
Check out all of the other amazing opportunities we have on Wednesday Nights.