Small Groups
Small groups are authentic communities who are growing in their relationship with Christ, making a difference in our world while creating a place where everyone can belong.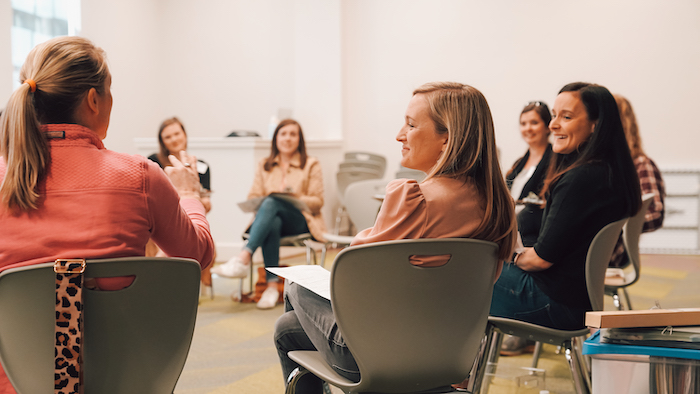 Find a Small Group
Small groups play a vital role in helping relationships flourish in the life of the church. In community we are known, loved, cared for, pursued, encouraged, and challenged to be more like Christ.
Start a Small Group
We are passionate about helping you turn what you love into ministry by starting a small group.Find out how you can start your journey to leading a group.
Disciple I: Becoming Disciples through Bible Study
Many of us want to read more of our Bible, but we don't know where to start. Or we begin a discipline of reading the Bible but become frustrated when we come to things we don't understand. Disciple I: Becoming Disciples through Bible Study will help you read the Bible by learning from scholars, reading the Bible every day, and discussing what you've read with a group. You'll learn to see the wholeness of the Bible as a revelation of God and feel more confident and comfortable reading the Bible on your own. This is a 24-week study that will span the Fall and Spring semesters through Easter 2023. Led by Pastor Amy DeWitte. Wednesdays, 6:00-7:00 pm, beginning August 24.
Led by:

Amy DeWitte

For Ages:

21+

Meets:

Every Wednesday from 6:00pm-7:00pm

Childcare Available?

Yes - Nursery care is also available from 5:45-7:15pm to accommodate adult small groups on campus. Sign up for the nursery is available on the small group registration form.

Topic:

General Study

Group Type:

Small Group

Location:

Room TBA - Oxmoor Campus

Status:

Open
Wednesday Night Dinner and Activities
Check out all of the other amazing opportunities we have on Wednesday Nights.