Small Groups
Small groups are authentic communities who are growing in their relationship with Christ, making a difference in our world while creating a place where everyone can belong.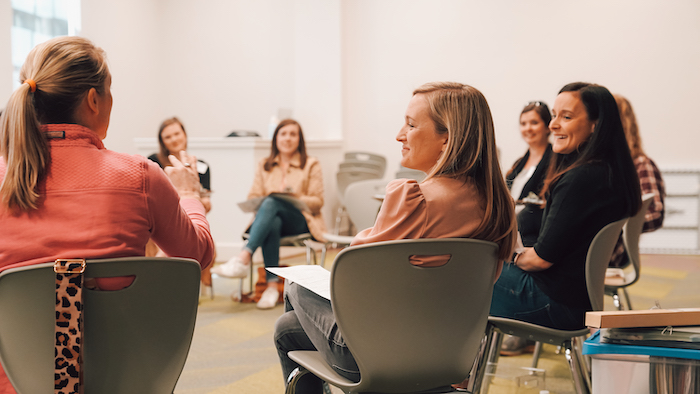 Find a Small Group
Small groups play a vital role in helping relationships flourish in the life of the church. In community we are known, loved, cared for, pursued, encouraged, and challenged to be more like Christ.
Start a Small Group
We are passionate about helping you turn what you love into ministry by starting a small group.Find out how you can start your journey to leading a group.
Who is the Holy Spirit?
The Holy Spirit is the most mysterious Person of the Trinity. Even the Apostles' Creed says very little about the Spirit. We will explore the Person and work of the Holy Spirit in the Scriptures of the Old and New Testaments, in the lives of individuals, in the church, and in the world. Led by Rev. Reid Crotty. 6 weeks. Wednesday nights at 6:00 pm beginning January 11.
Led by:

Reid Crotty

For Ages:

18-99

Meets:

Every Wednesday from 6:00pm-7:00pm

Childcare Available?

Yes - Nursery care is available from 5:45-7:15pm to accommodate adult small groups on campus. Sign up for the nursery is available on the small group registration form.

Topic:

General Study

Group Type:

Small Group

Location:

Room 225 - Oxmoor Campus

Status:

Open
Wednesday Night Dinner and Activities
Check out all of the other amazing opportunities we have on Wednesday Nights.