Community Building
Wednesday Nights at Trinity
Wednesday nights are all about fellowship and discipleship at Trinity. We believe life change happens when we're intentionally connected with other people and joining a small group is a great way to find a place to belong and grow in your faith.
Wednesday Night Schedule
4:30-6:00pm – Dinner is served. Seating in the Fellowship Hall
5:30-6:00pm – WeeJoice (2 months-2K/Parent music class), Handchimes (1st-2nd grade), and Handbells (3rd-5th grade).
6:00-7:00pm – IMPACT Music and Arts (3K-5th grade), and Small Group Options
Note: Nursery care is also available from 5:45-7:15pm to accommodate adult small groups on campus. Register for nursery when you sign up for an adult small group.
Wednesday Night Dinner
Wednesday Night Supper is back! Dinner will be served at our Oxmoor Campus with dining in the Fellowship Hall. Each meal is $7 for a large plate and $5 for a small plate. Meals are served with your choice of water, tea, lemonade, or milk and a cookie. Reservations are encouraged, and the link to register will expire each Wednesday at 10:00 am. If you miss the ordering window, we will have some additional meals available for purchase first-come first-serve. Please make separate reservations for each family member.
Adult Small Groups
Small groups are authentic communities who are growing in their relationship with Christ, making a difference in our world while creating a place where everyone can belong.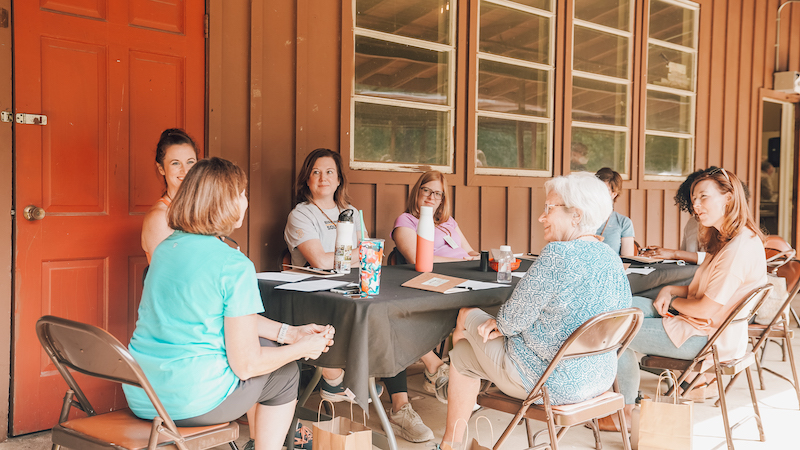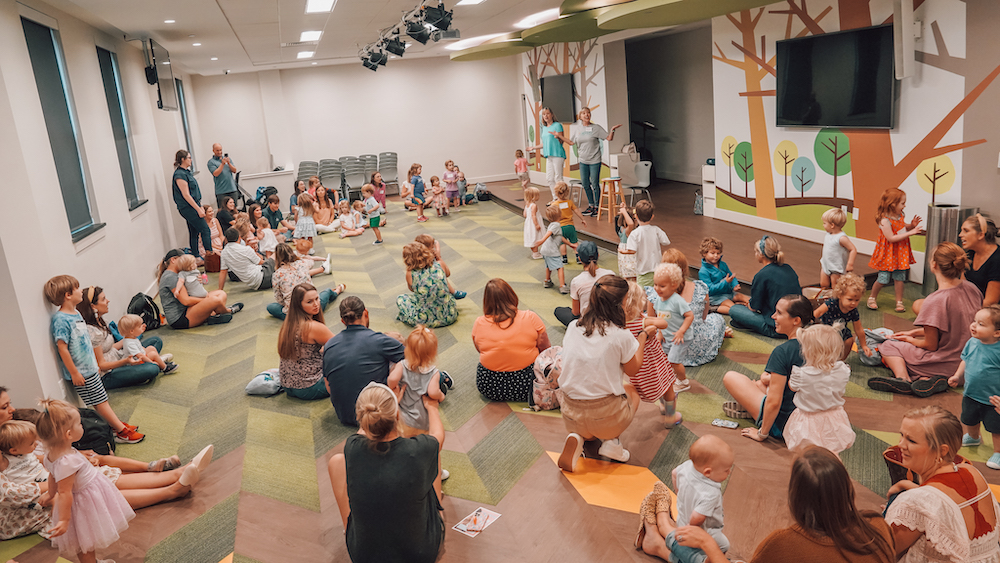 For the Itty-Bitties
WeeJoice (Newborn – 3)
We are thrilled to invite you to WeeJoice, a time for parents and little ones under 3 to connect through music. Our hope is that WeeJoice time will be a fun time for families to connect with each other and offer an opportunity for parents to get to know other parents at Trinity. WeeJoice will take place from 5:30-6:00 and will be led by Theresa McKibben.
For the Kiddos
ImPACT (3k – 5th Grade)
We would love to have you join us for Wednesday nights at Trinity! We try to make the night as easy as it is meaningful and fun for your family. IMPACT is a comprehensive program in which kids will be equipped for lives of faith and service through worshiping and singing together, creating art, playing instruments, dancing, and other fun activities.